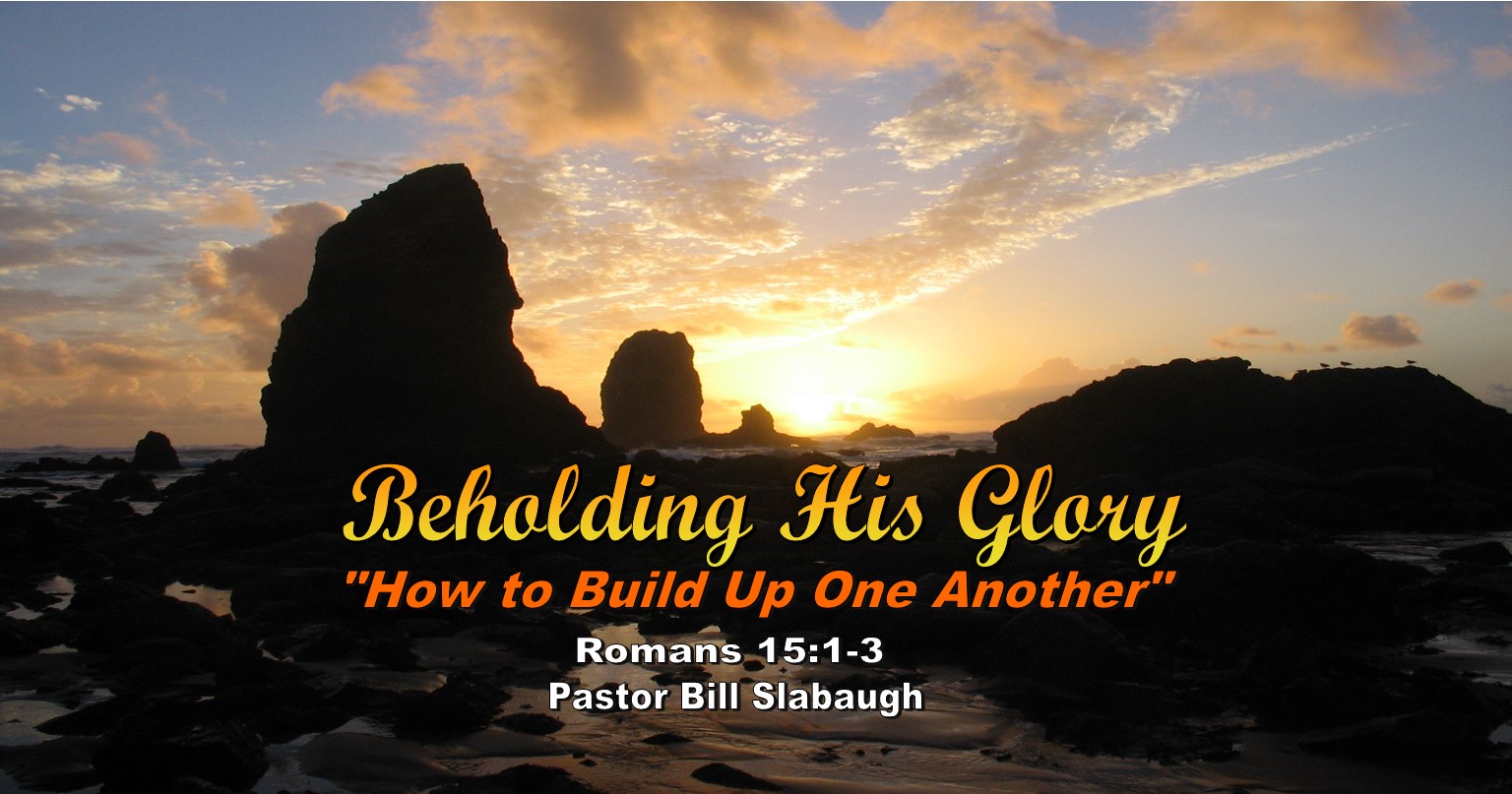 How to Build Up One Another
Just like when you remodel an old home, every believer in Jesus Christ is a remodeling project.  There's a lot of the old that has to go, that has to be torn out and ripped out, before we are conformed to the image of Christ.  There's a lot of demolition that has to take place. But the Christian life is also a building project. It's out with old and in with the new (cf. Ephesians 4:22-24).
However, as we see in Romans 15:1-3, as believers in Jesus Christ, we  must never be involved in the demolition of the life of another believer. We should never tear them down.  Rather we are in the building business. We are to build them up we are to edify them.
 1 Thessalonians 5:11
Therefore encourage one another and build up one another, just as you also are doing.